Client
Penhaligon's Christmas
Client
Penhaligon's Christmas
Industry
Accessories
B2C
Luxury
Services
Content and Creative
Creative Photography
Retouching
Styling
Background
Penhaligon's is a British perfume house founded in the 1860s by William Henry Penhaligon, appointed Court Barber and Perfumer to Queen Victoria. Today, Penhaligon's (part of PUIG) is still crafting exquisite perfumes that capture the essence of British elegance and refinement.
Business Objective
Penhaligon's wanted their upcoming Christmas campaign to capture all the magic and merriment of the season. They reached out to BORN to created a campaign that would transport consumers into a "Penhaligon's World of Wonder." The goal was to share the campaign across multiple platforms, including point of sale, social media, and print.
The Challenge
BORN had less than a week to shoot images for a campaign that needed to feel nothing short of enchanting. BORN brought together an all-star team of prop stylists, creative retouchers, photographers, and producers to achieve this magic.
Precise and accurate interpretation of the Client's initial Vision
BORN managed to bring to life and in 3D an idea that was initially only scamped on paper.
Effective shooting methods
The team used subtle soft light and long exposures to bring this vision to life. This mix created a stunning glare and lens flare that perfectly represented the lighting of a circus tent.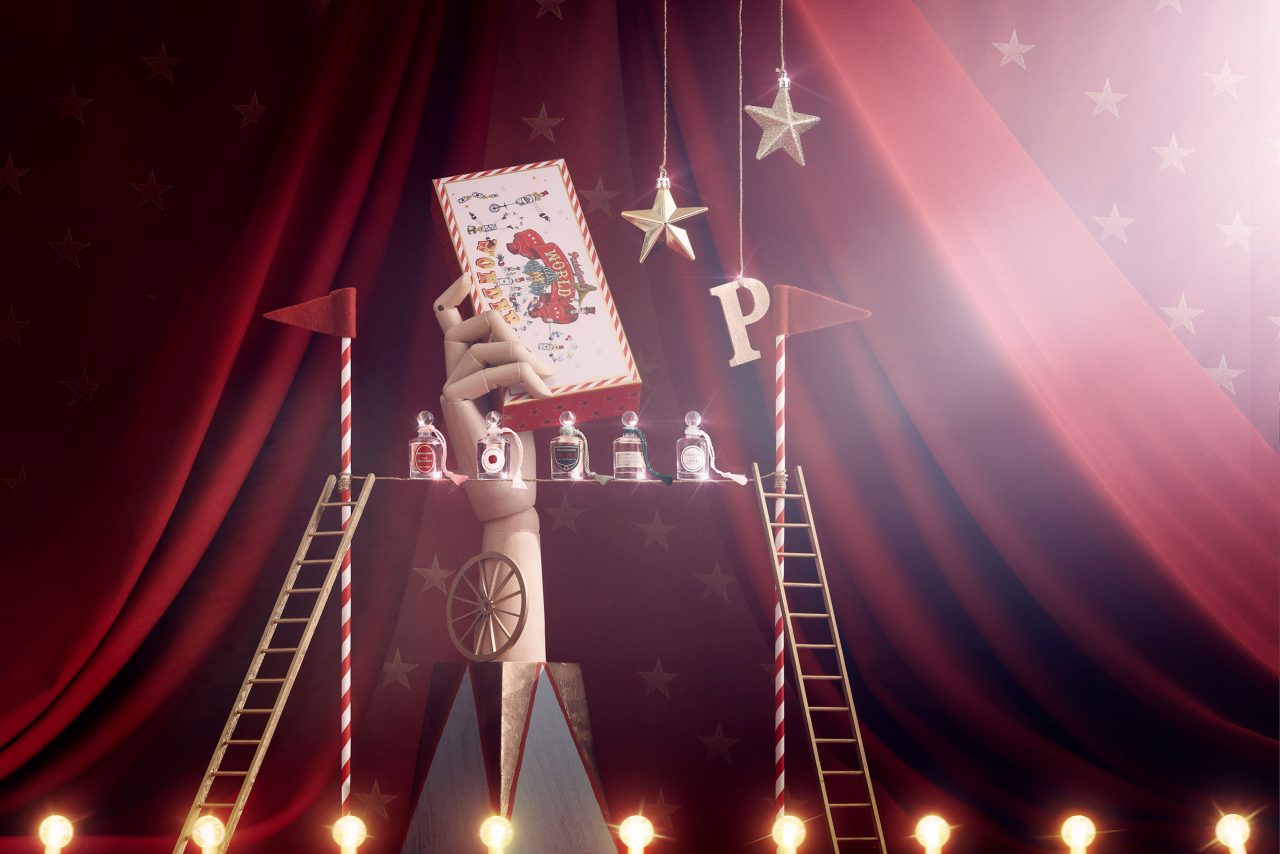 Efficient on-set production
The shoot was broken down into various themes, each of which could be used separately or combined to create a cohesive and captivating campaign.
Creation of a suit of asset for a full e-commerce and tactical activation:
With Teaser image (campaign), individual products and product bundles (gift sets), category images, to use across HP, PLP, PDP but also as a tactical push on emails etc