Client
Fastrack
Client
Fastrack
Project
Fastrack Redesign
Industry
B2C
Fashion
Retail & Consumer Products
Services
Brand Experience (Bx)
Commerce Enablement
Customer Experience (Cx)
Background
Fastrack is one of India's most loved youth fashion brands. Known for its irreverent and youthful attitude, the brand offers affordable, fashion-forward accessories such as watches, sunglasses, bags, belts, and wallets. The brand values its ability to constantly reinvent itself and to always deliver what their customers want.
Brief
Fastrack required a new digital flagship that would take the brand to a whole new level of desirability, especially as they ventured into the smart wearables space. They sought to improve the customer experience with effortless eCommerce capabilities and content aligned to their edgy attitude.
Goals
Evolve the online experience with modernized brand creative. Improve engagement and path to purchase with easy navigation, appealing product presentation and contemporary content. Increase the brand's stylish appeal while emphasizing its tech-forward nature.
Mobile-first approach
Cross-device capabilities ensured a consistently engaging experience.
Giving users the power to interact with the brand whenever, and however, they liked was integral to emphasizing Fastrack's modern appeal.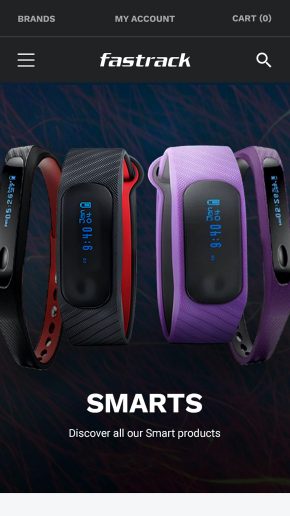 Bold Evolutions
Striking imagery and daring design encouraged fashion-forward users to engage and act.
Immersive PDPs
Thoughtful UX and visual design allowed users to get up close and personal with products, effortlessly guiding them through the path to purchase.
future-proof development
Modernized page templates enhanced the flexibility of the site as the brand continues to expand its offerings.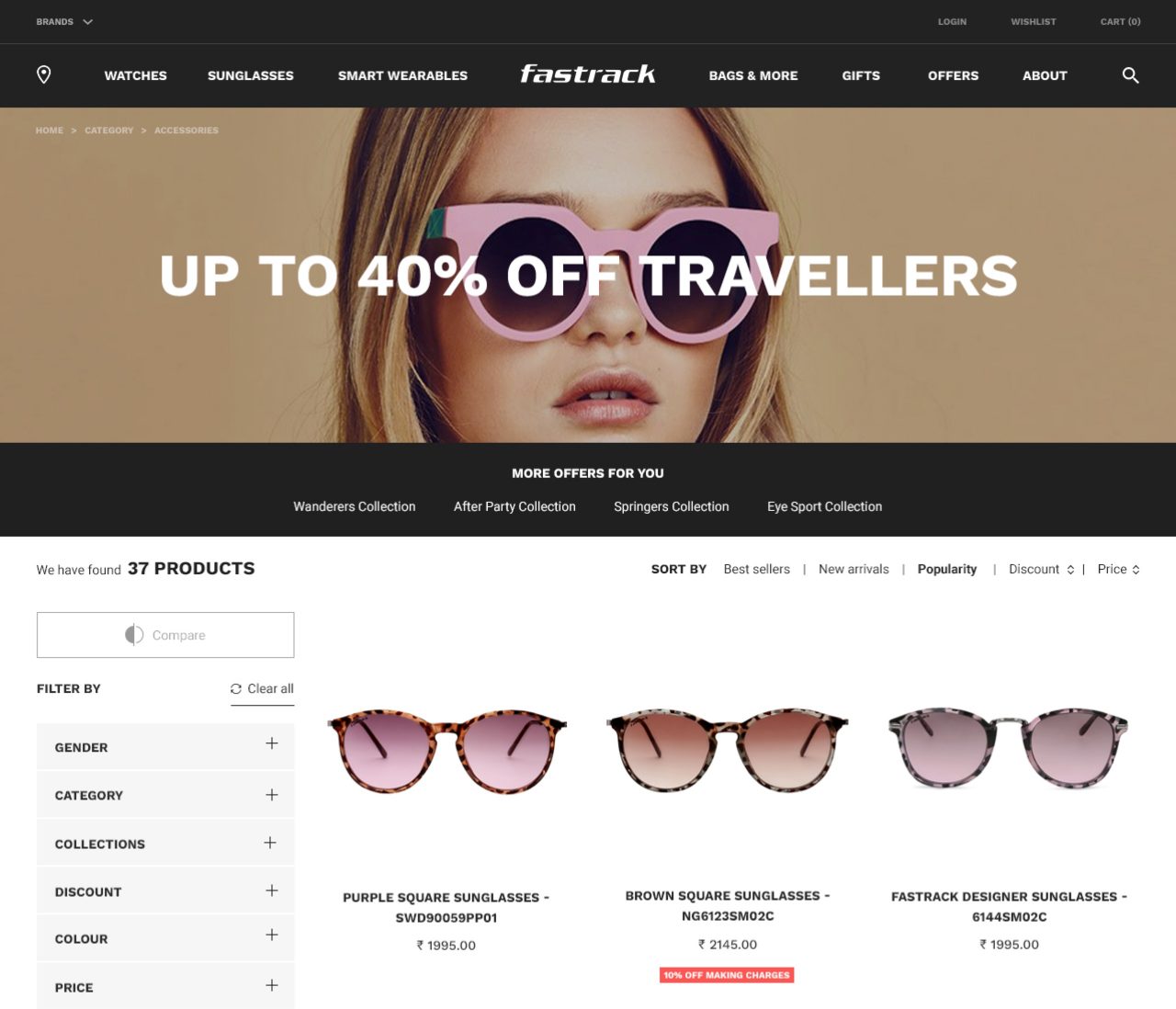 Seamless Interactions
Every detail was considered and evolved for a flawless shopping experience.
Fastrack
Effortlessly Cool. Always Irreverent.