Client
Mondelez
Client
Mondelez
Project
Mondelez Cadbury Gifting
Industry
B2C
Consumer Packaged Goods
Services
Commerce Enablement
Customer Experience (Cx)
Background
Cadbury Joy Deliveries aims to bring happiness by wrapping up gift packs to suit all personal and professional gifting needs. With its endless customization options, it targets both corporate and consumers, especially during festive occasions.
Brief
Although Cadbury is a much-loved brand that caters to many, most of its customers purchased off the shelf in a supermarket and were not aware of their gifting website. A new online experience was requested to excite customers and overcome these challenges.
Goals
Revamp the website to a highly intuitive, easy-to-browse experience for both B2C and Corporate Gifting users. Improve engagement with high customization options and bulk orders for corporate customers. Reduce a high cart abandonment rate to increase conversion with an easy check-out experience. Ensure a seamless shopping experience with robust CRM integration, as every gift is unique to each user.
Personalization
Over 80% of all orders were personalized, with consumers willing to pay a premium for unique personalization. We enabled new functionality for users to see what their personalized content would look like on their chosen packaging.
Customized Design
Consumers can choose from either a predefined, occasion-based sleeve or design their own personalized message and images.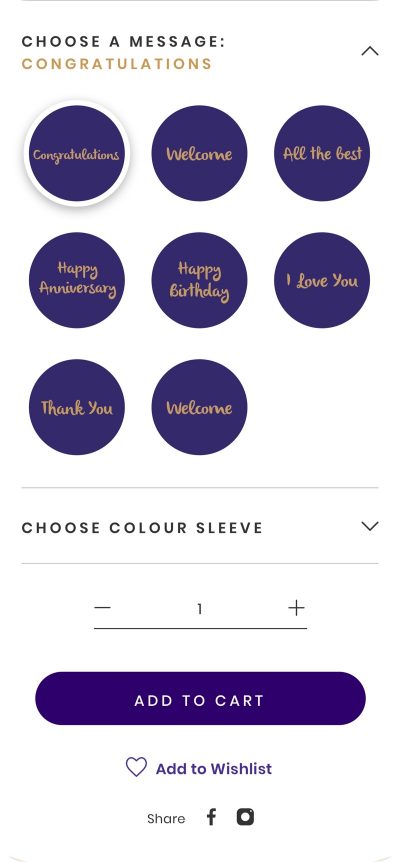 Gifting Proposition
Each gift is beautifully packaged with the customer's personal touch- ready for any special occasion.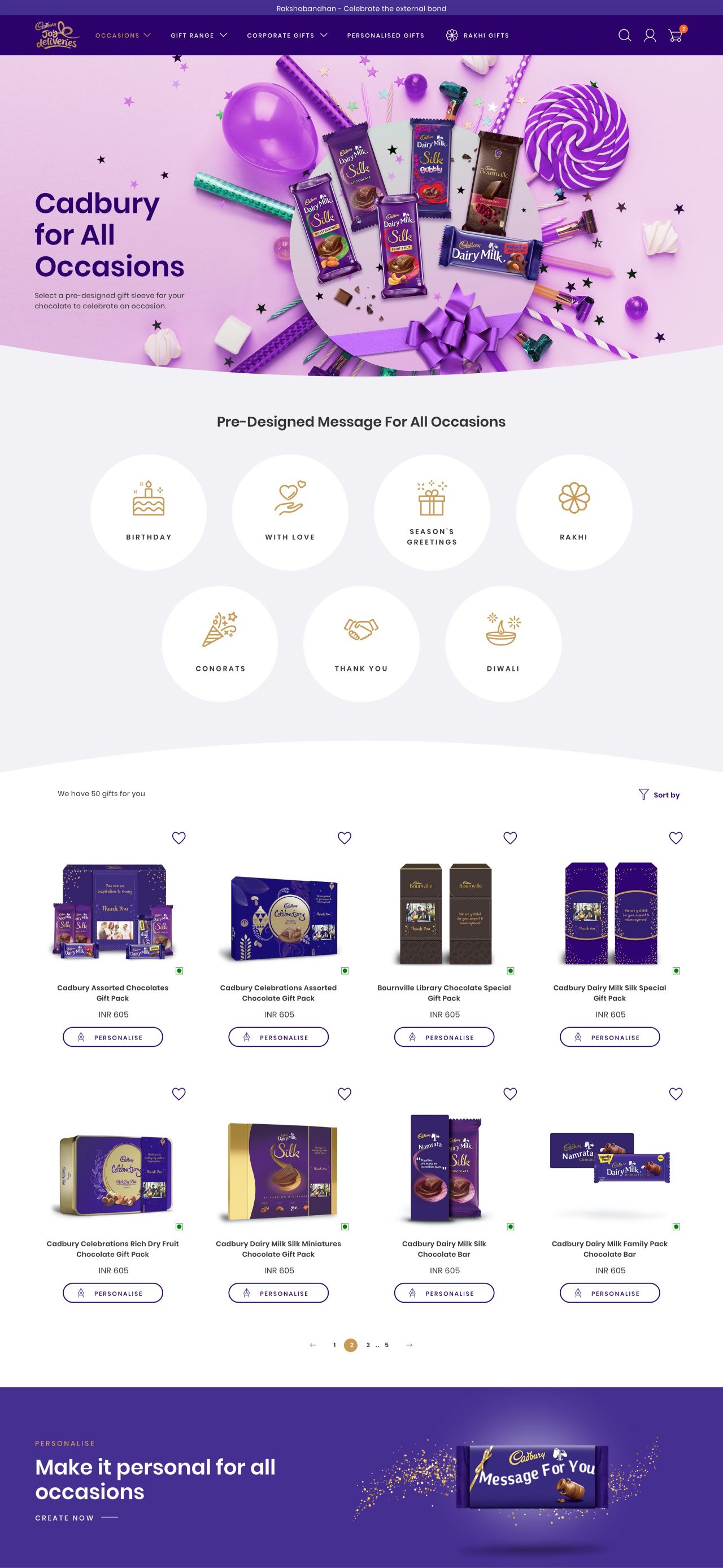 Awards・2019
Best eCommerce Fulfillment
Fully-integrated CRM
The fully-integrated CRM platform creates a seamless experience by loading quickly on mobile and handling high traffic during critical campaigns and gifting seasons.
Result
The site was launched within a four-month discovery-to-launch timeline, including a complete redesign. Engagement and conversion peaked with the new website, and as a result of its successful reach, Mondelez is planning to add more warehouses to cater to the growing demand.