Client
Lucky Brand
Project
Technology Stack Streamline and Online Refresh
Services
Accelerators
Brand Experience (Bx)
Commerce Enablement
Content and Creative
Customer Experience (Cx)
Background
Lucky Brand started in 1990 by crafting vintage inspired jeans in Los Angeles, California. By staying true to the rich heritage and all-American spirit of denim, they ripped, sanded, patched, and washed their jeans by hand to give them true character and soul. Today, Lucky Brand continues to make history as a leading designer and manufacturer of premium denim and vintage inspired apparel.
Brief
Lucky Brand apparel is available in retail locations across North America, in select department stores and shops, as well as online. Their online experience required a refresh, along with streamlining the technology stack through cloud platform solutions.
Goals
Lucky Brand is one of over 25 brands owned and managed by Authentic Brands Group and SPARC group. In addition to refreshing the online presence of Lucky Brand, SPARC is working to streamline their technology stack across their portfolio by leveraging the Salesforce Commerce Cloud platform and other 3rd party solutions.
Challenge
Although Lucky Brand wanted to keep many of their third-party integrations, they needed the flexibility to manage and customize online content in-house. By leveraging BORN's SFCC accelerator, Arctic Fox, original scope allowed for minimal front-end customizations, and the focus could be on migrating their existing technology to the new platform.
Modules Library
BORN collaborated closely with Lucky Brand's leadership to create and maintain a matrix which would catalog all technologies across the SPARC brands.
Creative Services Package
BORN implemented creative services through UX strategy, UX, and UI. This included personas, user journeys, revised template inventory, wireframes for all relevant pages, and creative exploration.
BOPIS Customization
BORN worked closely with existing Lucky Brand partners such as Radial (Order Management) and Bolt (Checkout) to customize both BOPIS and checkout functionality within the Salesforce platform.
SEO Optimization
By customizing pieces of the data layer, BORN was able to work with Lucky Brands digital marketing partner to ensure SEO success, while improving analytics and reporting capabilities.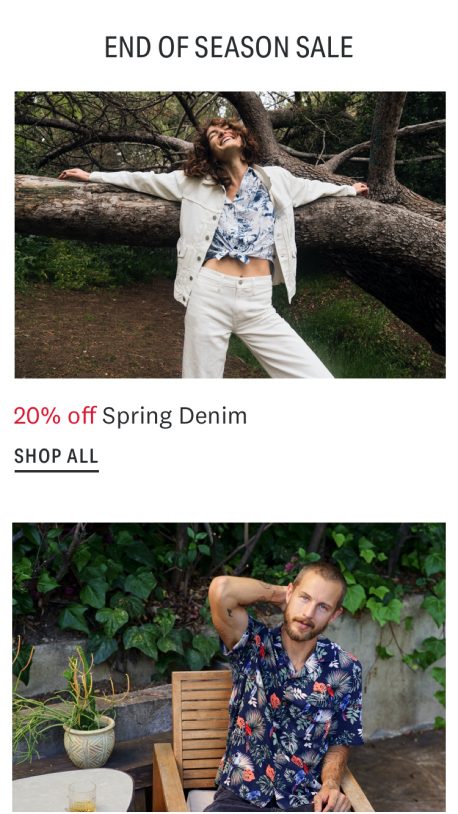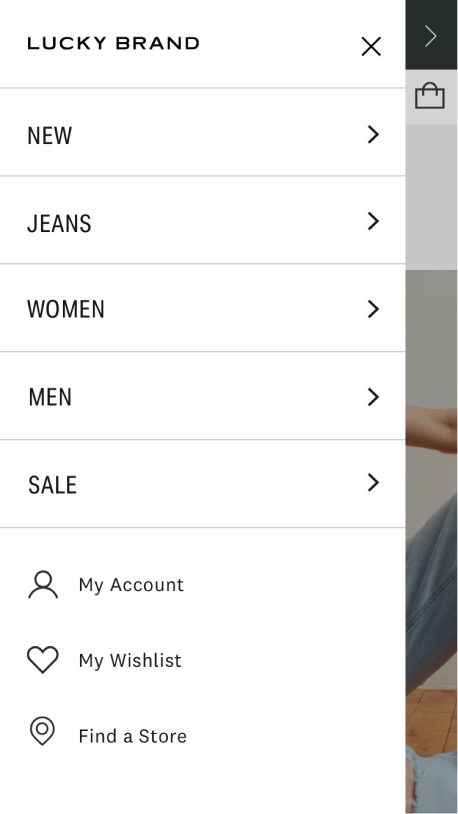 Solution
BORN conducted a technical discovery with the team at Lucky Brand to define key priorities, user personas and brand communication and arrived at a detailed set of creative designs and the MVP for launch.
Outcome
BORN redesigned the website with a component-driven approach for reusability and reduced turnaround/delivery times. We provided input to UI/UX partners to ensure best practices and to fully leverage the Salesforce platform.
Long-term value
By simplifying the technology stack across all brands the SPARC group oversees, SPARC will be able to successfully streamline their processes, thereby expediting all activities related to their online business, while reducing ongoing operating costs.